OFFICIAL FESTIVAL PHOTOGRAPHER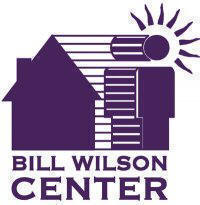 This Festival is dedicated
to helping runaway and
homeless kids in the
silicon Valley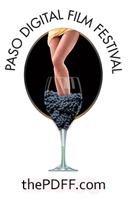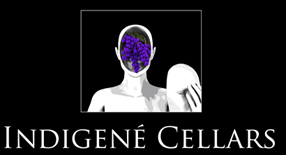 GREAT RATES &
NEAR EVENTS

HOTEL KEEN

RIVERA
Len Dell'Amico

THE DIGITAL MEDIA FESTIVAL STARTS UP...

Kepler's was the first bookstore in the South Bay that allowed

patrons to sit and read, drink coffee, hang out or play music,

perfect for the budding bohemians who would become San

Francisco's psychedelic rockers, and technologist of the Valley...

Nichloas Meriwether
Festival Founder and Producer Benford Standley, introduces Len

Dell'Amico, Nicholas Meriwether, Eric Christensen, and Fred Turner

A highlight of the Event was the panel discussion on the link between the "counterculture" and the "cyberculture" in the Silicon Valley. The panel was kicked off with a Keynote Address from Stanford professor Fred Turner giving a presentation on his great book COUNTERCULTURE TO CYBERCULTURE. Len Dell'Amico's history as the Grateful Dead "video guy", Nicholas Meriwether the Archivist for the Dead, the

TRIPS FESTIVAL producer Eric Christensen, and author/professor Fred Turner gave a very clear insight into how the history of the Grateful Dead, publisher of

the Whole Earth Catalogue Stewart Brand, Ken Kesey

and other characters and events of the sixties gave birth

to this historic area known as Silicon Valley.

STAY TUNED FOR VIDEOS FROM THIS

DISCUSSION
Keynote by Fred Turner

Footage shot by young film student

interns helping with the festival...

Fred Turner and Max Gail
The value of From Counterculture to Cyberculture goes beyond its contributions regarding the continuities between the two movements. Turner shows how Brand and Co. were a driving force not only in the embrace of libertarian ideals and the social construction of digital technology, but also in the production of other, less obvious features of today's network society. For instance, the various forums Brand and Kelly helped create, especially Wired, broke down some modernist conceptions of journalistic practice: in the networked world, persons may variously serve as sources, subjects and authors of stories. In the conclusion to this book and elsewhere, Turner (2005; 2007) makes the strong claim that such a breakdown of categories requires adjustments to the way we do Journalism (and by extension Media) Studies. The knowledge that this reorganization of roles is not purely a technological feat, and that technologies must be made to achieve such effects, will surely benefit work in new media studies (e.g. as an adjunct to current understandings of blogs as 'citizen journalism').
Eric, Len and Nicholas chat and network during the inter-

mission after Eric's screening of TRIPS FESTIVAL and the

Q & A...Eric and Nicholas will set on the Counterculture Cyberculture History of Silicon Valley...

One of the key elements of the festival is the networking...

author and panelist Gini Graham (San Fran), Erin Murphey, (Hollywood) Max Gail (Hollywood) and Pratik Khadloya

from Silicon Valley
Len Dell'Amico, who produced videos

for the Grateful Dead for 12 Years talks

about his WELCOME TO DOPELAND

Filmed and edited by our youth interns

Len Dell'Amico discusses technology and his movie

and working with the Grateful Dead on projects...
Eric Christensen producer of TRIPS FESTIVAL

Eric discusses his film TRIPS FESTIVAL with more

from his Q&A session to be posted soon...
My advice to young filmmakers is this:

Don't follow trends, Start them!"

Frank Capra

Tech Blog

DIGITAL MEDIA FESTIVAL

650-223-0300

Digital Media Festival

Copyright © 1998-2012 ALL RIGHTS RESERVED

TODAY IS THE FUTURE AND AT THE DIGITAL MEDIA FESTIVAL WE'LL BEGIN TO CREATE WHAT
IS AFTER THE FUTURE IN THE WORLD OF DIGITAL ENTERTAINMENT AND TAKE YOU THERE
AT OUR EVENTS AN ON OUR ONLINE VIRTUAL DIGITAL MEDIA FESTIVAL