OFFICIAL FESTIVAL PHOTOGRAPHER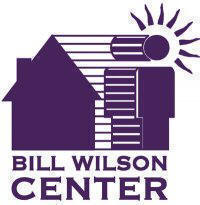 This Festival is dedicated
to helping runaway and
homeless kids in the
silicon Valley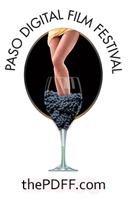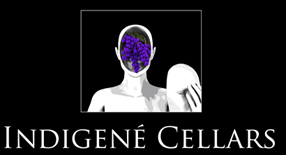 GREAT RATES &
NEAR EVENTS

HOTEL KEEN

RIVERA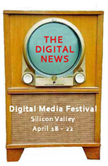 Perhaps it sounds ridiculous,
but the best thing that young
filmmakers should do is get
hold of a camera and some
film and make a movie of
any kind at all.
Stanley Kubrick
St. Louis Blues

directed by Dudley Murphy 1929

Erin Murphy, the daughter of Dudley Murphy gave a interesting talk

on her dad's work in the early days of sound on film. The Talkies

were only 2 years old in 1929, when Dudley Murphy did this film,

which was the only film that the great blues singer Bessie Smith was

filmed. Murphy was certainly on the cutting edge in those days.
Eric and Len talk between films and their panel HIGH TECH TRAILS &

MUSIC OF THE SIXTIES COUNTER CULTURE IN SILICON VALLEY

SEE COMMENTS Tweet Len at twitter.com/birdsongpic

Out youth filmmakers film Erin discussing her father's pioneering work.
Nicholas Meriwether is the Grateful Dead archivist at the Univ. of Santa Cruz, with a masters in library science with a specialization in archives from the Univ. of South Carolina. His background experience includes work as an educational, research, and rare-book consultant. Nicholas holds a bachelor of arts degree from Princeton University.

Meriwether is also the editor of "All Graceful Instruments: The Contexts of the Grateful

Dead Phenomenon" and "Dead Letters: Essays on the Grateful Dead Phenomenon."

He has written widely on popular culture and its influence on history and society. Before

coming to Santa Cruz he had lived in San Francisco for 12 years. As the Grateful Dead archivist at the University of Cal., Santa Cruz, Nicholas hopes his adoption of Web 2.0 principles to create a Dead bibliography and discography will show Web 2.0 developers how to collaborate with traditional scholarship.
Jerry Garcia Band Documentary

Director/Producer Len Dell'Amico

Greatful Dead's "Video Guy" attending

Dead

Archive

Facebook

Archive

Blog

Meriwether talks some about the Archives and New Media

More to be posted soon on the Dead And Silicon Valley
Sparkey Harlan, Ex. Director/CEO of Bill Wilson Center chats

with Yau Gene Chan and Cedrick Chan of the International Technological

The festival will be dedicated to help bring attention to the historic plight of homeless and runaway children and youth, in the Silicon Valley, California and the world. Attending the festival, where we will be making

a challenge to Silicon Valley programmers, engineers, and technology companies to design and create new ideas to help The Bill Wilson Center, that serves over 10,000 youth and their family members every year in the Silicon Valley, will be Sparky Harlan Executive Director of

the Center. Just last month she returned from Washington DC, where the President honored Ms. Harlan and fifteen other people in the Nation as leaders in this effort to help homeless children in the United States. Sparky and some of the kids from the Center will be part of the Festival each year. In April actress Dyan Cannon will screen her new

documentary on runaways that live in the streets of Hollywood, California.
Cass Warner, filmmaker/author and granddaughter of Harry Warner, founding member of Warner Brothers joined us at the kickoff Press

Event...She'll attend the screening of her Brothers Warner doc

Greatful Dead's "Video Guy"

Told some great stories about the making of

his film and his work with the Grateful Dead.
OFFICIAL SELECTION DOCUMENTARY

Ferlinghetti

Chris Felver, filmmaker/author/photographer from the Bay area was

at the Festival Press Event and will show his film "Ferlinghetti" at the

April 18-22 Digital Media Festival and do a Q&A
Max Gail chats with Brian Gee from International Technology University

Max Gail His acting debut came in 1970 in San Francisco, California, playing the Chief in the original stage production of One Flew Over the Cuckoo's Nest. He is best known for his tv role as Det. Stan "Wojo" Wojeciehowicz from the sitcom Barney Miller (1975). Gail's best known feature film role is iD.C. Cab (1983) as Harold, Gail runs Full Circle, a production company which has done documentaries on such subjects as Agent Orange, Native Americans, and nuclear issues. His bio has countless performances in TV series, specials, movies, music performances, and

stage performances. Max directs an organization called LAP, a organizing

concept for communities to develop a useful on-line/interactive venue in a way that can facilitate the creation of content for as well as access to the information age. Max has not only a long history in television and film, but has been involved in technology discussions, conferences and think tanks

in Hollywood and Nationally for many years.
Julian Phillips

,

gave the festival audience

insights and technique when approaching the feature film-script adaptation for novels and books. Who reads so many books these days? But when a new book catches fire in the popular audience imagination ('Hunger Games', 'Fifty Shades of Gray', 'Harry Potter', 'Lord of the Rings'), or when a very popular author like Steven King or Tom Clancy is picked up for a film, the task of the feature film screenwriter is a finely nuanced labor with very specific goals and means for any writer. Julian discussed what do the new-media, digital-media, and online sources need in the same genre (adapted literature)? What about video-games? Online shorts and online series? Religious or spiritual? A book or novel is one thing: a full-length screenplay adaptation is another animal altogether.

SEE CLIP OF JULIAN'S PRESENTATION NEXT PAGE
| | | |
| --- | --- | --- |
| See this April 2013 Festival | | |

Tech Blog

DIGITAL MEDIA FESTIVAL

650-223-0300

Digital Media Festival

Copyright © 1998-2012 ALL RIGHTS RESERVED

TODAY IS THE FUTURE AND AT THE DIGITAL MEDIA FESTIVAL WE'LL BEGIN TO CREATE WHAT
IS AFTER THE FUTURE IN THE WORLD OF DIGITAL ENTERTAINMENT...
"It's kind of fun to do the impossible."
- Walt Disney