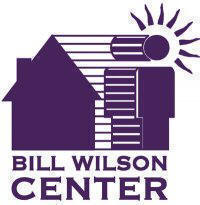 This Festival is dedicated
to helping runaway and
homeless kids in the
silicon Valley

OFFICIAL FESTIVAL PHOTOGRAPHER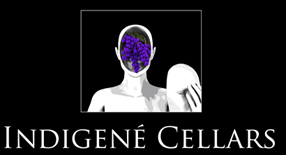 GREAT RATES &
NEAR EVENTS

HOTEL KEEN

RIVERA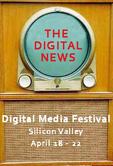 | | |
| --- | --- |
| Setup for the Digital Media Festival StartUp Event... | Cafe Borrone was great for Festival networking over java |
Filmed by youth intern filmmakers

Producer Len Dell'Amico answers a question after

screening of his feature movie Welcome To Dopeland

Marshall McLuhan said about Paradigm Shifts..."By the time

one notices a cultural phenomenon, it has already happened."
Susie Baker and Jason Buktenica posting on Twitter and Facebook

Len Johnson, retired IBM executive, DMF Adviser, and panel

member for the festival talks, with Pam Grange from the historic

Kepler's Book Store in Menlo Park Silicon Valley...
Dick Bogard chats with Nicholas Meriwether

South by Southwest, meets

the Consumer Electronic Show and the Sundance Film Festival twice a year in Silicon Valley.

An Expo and Festival where funders, founders, celebrities,

film and digital media producers, press, entrepreneurs, green developers, meetup groups, engineers, programmers, technology firms, and others involved with the historic convergence of technology, social networking and the entertainment business that will semiannually come together in Silicon Valley and webcast the event to the world live and post

on the 24/7/365 Virtual Festival
Festival producer Benford Standley and Elena Altman - Founder, CEO and Production Manager of MMTB - Movie Making Throughout the Bay. She has acted in 31 short films, produced 104 shorts films, directed 18 shorts, DP on 6 shorts and has written/directed/edited/produced a feature. Elena is Bay Area entrepreneur that created MMTB solely based out of Facebook, where the non profit organization has grown with over 4,300 members in their group, 2,400 likes and over 800 people registered for their filming events. MMTB supports

the efforts of filmmakers, performers and industry professionals throughout the Bay Area by providing a collaborative, supportive and fun environment for

them to create, connect and succeed. Every 2nd Saturday of the month they

film and screen, give awards and network at their events. Elena will be part

of the April Silicon Valley Digital Media Festival.
Julian Phillips discusses live with audience in Bordeaux France

and our Silicon Valley audience adaptation of novel to screenplay

Clips shot by our youth interns getting live

experience in filming and helping with the event

something we make an important part of the festival
| | |
| --- | --- |
| Benford Standley talks to the Festival Press Event audience | Nicholas, Max, Chris, Eric listen to Fred Turner's Keynote |
Streaming, Internet TV, VOD, multimedia, multiplatform, digital media and mobile is no doubt the future of the entertainment business. The immediate future will see the further development and growth of Internet Television, iPads, iPhones and the huge paradigm shift taking place in the film and television business. At the same time a new evolution of "film" festivals is now evolving with our Digital Media Festival. The word "film" is becoming obsolete, may sound a little radical, but "The Times They Are A-Changin'" As seen in Keanu Reeves new movie "Side by Side" we see inside the paradigm shift we are seeing now

evolve in business of entertainment in the digital age.

Tech Blog

DIGITAL MEDIA FESTIVAL

650-223-0300

Digital Media Festival

Copyright © 1998-2012 ALL RIGHTS RESERVED

TODAY IS THE FUTURE AND AT THE DIGITAL MEDIA FESTIVAL WE'LL BEGIN TO CREATE WHAT
IS AFTER THE FUTURE IN THE WORLD OF DIGITAL ENTERTAINMENT
"It's kind of fun to do the impossible."
- Walt Disney