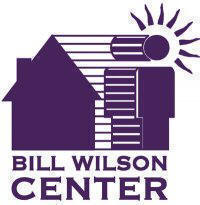 Help some Runaway, Homeless, and kids
that are virtually throwaways.



New Riders of
the Purple Sage
John Dawson
Robert Hunter
Warlocks
Ken Kesey

The Trips Festival
Menlo Park
Palo Alto
The Warlocks
The Grateful Dead

Bill Graham
Shorline
The Well
Stewart Brand
John Perry Barlow

Woodside
Redwoods
Piero Scaruffi
Merry Pranksters

Rock Skully
Whole Earth
Catalogue
Magoo's
Guitars Unlimited

Tom Wolf
CIA's MK-ULTRA
PROGRAM
Perry Lane

Three Hours of

Silicon Stories of

hippies, hackers,

and Music in

the South Bay

Jerry Garcia Band Documentary

Director/Producer Len Dell'Amico

Greatful Dead's "Video Guy" attending

we are also screening Len's new movie

WELCOME TO DOPELAND

STAY TUNED 4

MUSIC & WINE

KEYNOTE

ADDRESS

Fred Turner is a professor at Stanford University and Dir., Undergraduate Studies and Program in Science, Technology and Society, Assoc. Professor of Communication, Assoc. Professor Depart. of Art and History with his teaching focus on digital media, journalism and the roles played by media in American cultural history. Turner is author of two books, From Counterculture to Cyberculture: Stewart Brand, the Whole Earth Network and the Rise of Digital Utopianism (2006) and Echoes of Combat: The Vietnam War in American Memory. His essays have tackled topics ranging from the rise of reality crime television to the role of the Burning Man festival in contemporary new media industries. His research and writing have received a number of awards, including a PSP Award for Excellence, for the best book in Communication and Cultural Studies, Association of Am.

Publishers; the Lews Mumford Award for Outstanding Scholarship in the Ecology of

Technics, the James Carey Media Research Award and many others found on link to his bio page. He also taught Communications at Harvard University's John F. Kennedy School of Government and MIT, and worked as a journalist for ten years.

| | |
| --- | --- |
| Len Del'Amico Len first worked with Grateful Dead in 1980 on Dead Ahead the band's live TV broadcast and platinum home video. He was the band's "film and video guy" for the next 11 years. Dell'Amico and Jerry Garcia co-directed "So Far," the top-selling music video of 1988, which won the American Film Institute's award for best long-form music program. He directed and/or produced many concert films and music videos with such artists as Sarah Vaug han, Herbie Hancock, the Allman Brothers Band, Linda Ronstadt, Blues Traveler, Carlos Santana, Ray Charles, Reuben Blades, Bonnie Raitt, and of course, Grateful Dead. Len directed the Super Session Live 1986 "Fats Domino & Friends--Immortal Keyboards of Rock & Roll with Jerry Lee Lewis, Ray Charles, Paul Shaffer and Ron Wood. The Jerry Garcia Estate had Len direct the documentary "Jerry Garcia Band: Live At Shoreline." lendellamico.com | |

| | |
| --- | --- |
| | Nicholas Meriwether is the Grateful Dead Archivist at the University of Santa Cruz, with a masters in library science with a specialization in archives from the Univ. of South Carolina. His background experience includes work as an educational, research, and rare-book consultant. Nicholas holds a bachelor of arts degree from Princeton Univ. Meriwether is also the editor of "All Grateful Instruments: The Contexts of the Grateful Dead Phenomenon" and "Dead Letters: Essays on the Grateful Dead Phenomenon." He has written widely on popular culture and its influence on history and society. Before coming to Santa Cruz he had lived in San Francisco for 12 years. As the Grateful Dead archivist at the U of California, Nicholas hopes his adoption of Web 2.0 principles to create a Dead bibliography and discography will show Web 2.0 developers how to collaborate with traditional scholarship. |

Christopher Felver is a photographer and filmmaker. His new film "Ferlinghetti" was produced with Bruce Ricker, long time partner with Clint Eastwood, and will

be screened at at our Festival. Chris also produced/directed "West Coast Beat

and Beyond", "Cecil Taylor: All the Notes" and has released some incredible

books on music past and present. His work has been exhibited internationally,

and his works are collected by numerous libraries and museums, including

Stanford University Special Collections. He participated in the 53rd Venice International Film Festival, and screened films in festivals and museums around

the globe, including presentations at the Library of Congress, he received the

Best Art Documentary Awards at the Cinema Arts Centre Independent Film Festival, and he was a Visiting Artist at the American Academy in Rome.

Eric Christensen directed and produced The Trips Festival Movie "Long before

raves and the Burning Man Festival, there was the Trips Festival (1966)..."

Raised in San Francisco, and early in life was into a career in music and media,

that soon found Eric working the Cow Palace shows that included the Supremes, Righteous Brothers, Sonny and Cher, The Byrds and two shows by the Beatles.

Late sixties, Eric helped produce the "People's Park Bail Benefit" concerts at Winterland and the Longshoremen's Hall with the Grateful Dead, Jefferson Airplane,

Santana, Joan Baez, and others. His career in films began with a doc focusing

on the life of Tibetan refugees with an interview with The Dalai Lama. Eric traveled

to Japan to document the "Save the Whale" Rolling Coconut Review concert, and being one of the founding producers of Video West he was involved in producing

some of the earliest rock videos and stories for the new MTV Network. We will screen his doc "The Trips Festival," with the likes of Stewart Brand, Ken Kesey,

Bill Graham, Bob Weir of the Grateful Dead, and many of the characters of the counter cultural scene in the Bay Area. theTripsFestival.com


www.SiliconValleyHistorical.org
Said to be the last Interview with Senor Garcia.
He talks about his early days in Silicon Valley.

m
Mindset, Failure and Silicon Valley Founders:

an interview with Carol S. Dweck

Interview with Michel L.

Hackworth, Co-founder of Cirrus Logic

FURTHER RESEARCH ON THE DEAD AND MUSIC IN SILICON VALLEY
lostlivedead.blogspot.com/2010/02/grateful-dead-and-menlo-park.html good timeline
netvalley.com/silicon_valley_history.html
scaruffi.com/svhistory/silicon.html good
scaruffi.com/svhistory/index.html
npr.org/2012/03/26/149404846/the-birth-of-silicon-valley