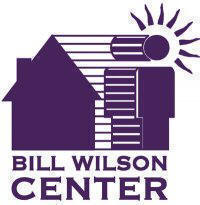 Help some Runaway, Homeless, and kids
that are virtually throwaways.

1010 El Camino Real




New Riders of
the Purple Sage
John Dawson
Kepler's Bookstore
Free University
Free Speech Movement
CIA-LSD
Robert Hunter
Warlocks
Ken Kesey

The Trips Festival
Menlo Park
Palo Alto
The Warlocks
The Grateful Dead

Bill Graham
Shorline
The Well
Stewart Brand
John Perry Barlow

Marijuana
Woodside
Redwoods
Piero Scaruffi
Merry Pranksters

Rock Skully
Whole Earth
Trips Festival
Catalogue
Magoo's
Venture Capital
Guitars Unlimited

Tom Wolf
CIA's MK-ULTRA
PROGRAM
Perry Lane
Technogeeks
Trips Festival
John McCarthy

Augment
Bucky Fuller
Allen Ginsburg
MAY WE SUGGEST
GREAT RATES &
NEAR EVENTS

HOTEL KEEN

RIVERA

12 NOON SCREENING

OPENING FILM & FESTIVAL SPECIAL SELECTION

TRIPS FESTIVAL

Long before the raves and the Burning Man Festival,

there was the Trips Festival. Many point to this wild weekend in San Francisco, in January, 1966, as the beginning of the Psychedelic . Eric Christensen's

"The Trips Festival" offers plenty of direct evidence.

But this is not another exercise in hipple nostalgia.

It thoughtfully connects yesterday with today...and

tomorrow." Ben Fong-Torres, Senior Editor, Rolling Stone

Featuring Bob Weir, Stewart Brand, Ken Kesey,

Bill Graham, Lawrence Ferlinghetti, Jerry Garcia

and many more...

Filmmaker

Eric

Christensen

will do a Q & A

then join the

SV Panel
Eric Christensen directed and produced The Trips Festival Movie "Long before

raves and the Burning Man Festival, there was the Trips Festival (1966)..."

Raised in San Francisco, and early in life was into a career in music and media,

that soon found Eric working the Cow Palace shows that included the Supremes, Righteous Brothers, Sonny and Cher, The Byrds and two shows by the Beatles.

Late sixties, Eric helped produce the "People's Park Bail Benefit" concerts at Winterland and the Longshoremen's Hall with the Grateful Dead, Jefferson Airplane,

Santana, Joan Baez, and others. His career in films began with a doc focusing

on the life of Tibetan refugees with an interview with The Dalai Lama. Eric traveled

to Japan to document the "Save the Whale" Rolling Coconut Review concert, and being one of the founding producers of Video West he was involved in producing

some of the earliest rock videos and stories for the new MTV Network. We will screen his doc "The Trips Festival," with the likes of Stewart Brand, Ken Kesey,

Bill Graham, Bob Weir of the Grateful Dead, and many of the characters of the counter cultural scene in the Bay Area. theTripsFestival.com

KEYNOTE

ADDRESS

2 p.m.

Fred Turner is a professor at Stanford University and Dir., Undergraduate Studies and Program in Science, Technology and Society, Assoc. Professor of Communication, Assoc. Professor Depart. of Art and History with his teaching focus on digital media, journalism and the roles played by media in American cultural history. Turner is author of two books, From Counterculture to Cyberculture: Stewart Brand, the Whole Earth Network and the Rise of Digital Utopianism (2006) and Echoes of Combat: The Vietnam War in American Memory. His essays have tackled topics ranging from the rise of reality crime television to the role of the Burning Man festival in contemporary new media industries. His research and writing have received a number of awards, including a PSP Award for Excellence, for the best book in Communication and Cultural Studies, Association of Am.

Publishers; the Lews Mumford Award for Outstanding Scholarship in the Ecology of

Technics, the James Carey Media Research Award and many others found on link to his bio page. He also taught Communications at Harvard University's John F. Kennedy School of Government and MIT, and worked as a journalist for ten years.

PANEL DISCUSSION 3:00 p.m.
Fred Turner, Len Dell'Amico, Eric Christensen, Nicholas
Meriwether, Chris Felver, and Benford Standley
AFTER A RIDE THROUGH SILICON VALLEY HISTORY WITH FRED TURNER...
Fred will be joined by Len Dell'Amico, Nicholas Meriwether, Chris Felver, Eric Christensen
and festival founder and music historian Buffalo Benford will moderate a conversation
about the rich music and technological history of the Silicon Valley.

| | | |
| --- | --- | --- |
| | Len Del'Amico Len first worked with Grateful Dead in 1980 on Dead Ahead the band's live TV broadcast and platinum home video. He was the band's "film and video guy" for the next 11 years. Dell'Amico and Jerry Garcia co-directed "So Far," the top-selling music video of 1988, which won the American Film Institute's award for best long-form music program. He directed and/or produced many concert films and music videos with such artists as Sarah Vaughan, Herbie Hancock, the Allman Brothers Band, Linda Ronstadt, Blues Traveler, Carlos Santana, Ray Charles, Reuben Blades, Bonnie Raitt, and of course, Grateful Dead. Len directed the Super Session Live 1986 "Fats Domino & Friends--Immortal Keyboards of Rock & Roll with Jerry Lee Lewis, Ray Charles, Paul Shaffer and Ron Wood. The Jerry Garcia Estate had Len direct the documentary "Jerry Garcia Band: Live At Shoreline." | |

| | |
| --- | --- |
| | Nicholas Meriwether is the Grateful Dead Archivist at the University of Santa Cruz, with a masters in library science with a specialization in archives from the Univ. of South Carolina. His background experience includes work as an educational, research, and rare-book consultant. Nicholas holds a bachelor of arts degree from Princeton Univ. Meriwether is also the editor of "All Grateful Instruments: The Contexts of the Grateful Dead Phenomenon" and "Dead Letters: Essays on the Grateful Dead Phenomenon." He has written widely on popular culture and its influence on history and society. Before coming to Santa Cruz he had lived in San Francisco for 12 years. As the Grateful Dead archivist at the U of California, Nicholas hopes his adoption of Web 2.0 principles to create a Dead bibliography and discography will show Web 2.0 developers how to collaborate with traditional scholarship. |

Christopher Felver is a photographer and filmmaker. His new film "Ferlinghetti" was produced with Bruce Ricker, long time partner with Clint Eastwood, and will

be screened at at our Festival. Chris also produced/directed "West Coast Beat

and Beyond", "Cecil Taylor: All the Notes" and has released some incredible

books on music past and present. His work has been exhibited internationally,

and his works are collected by numerous libraries and museums, including

Stanford University Special Collections. He participated in the 53rd Venice International Film Festival, and screened films in festivals and museums around

the globe, including presentations at the Library of Congress, he received the

Best Art Documentary Awards at the Cinema Arts Centre Independent Film Festival, and he was a Visiting Artist at the American Academy in Rome.

| | |
| --- | --- |
| | Benford Standley's son asked him a few days weeks ago, "Dad, what is it you really do." To which Benford told his son, "I'm a Carnie..." After 45 years in the entertainment business, and working with the likes of Clint Eastwood, Eric Clapton, Merle Haggard, Bob Dylan, Les Paul, Waylon Jennings, and others... jumping on the Internet with a very early audio/video webcast in 1995, plus an online Willie Nelson concert in 1997, launching his StudioClub.com in 1998, webcasting the Malibu Film Festival in 2002, and his first Paso Digital Film Festival, attended by Clint Eastwood in 2008, has found him on the cutting edge. Google or Bing "digital film festival" and/or "digital media festival, the # 1 on each search engine is one of his festivals. His project with Clapton is PioneerTroubadours.com, which takes in his 45 years of research on the history of the music and film business, and footage of many of the great legends before they passed away ties in some of the underline theme of Digital Media Festival in Silicon Valley that he founded and produces now. |

OFFICIAL SELECTION FEATURE

Welcome To Dopeland

4:20 p.m. Saturday
Question and Answer with

Director/Producer Len Dell'Amico

Greatful Dead's "Video Guy"
"I believe that I will never shoot another film... on film."

George Lucas
Join Len Dell'Amico

The Grateful Dead's

"Video Guy"

in a very intimate

setting viewing some

special footage from

JERRY GARCIA BAND

2005 Shoreline Concert

and interviews with

JGB members and

people close to Jerry...

Len Dell'Amico worked

for years with Jerry and

The Grateful Dead, and

they refereed to Len as

our "Video Guy." Don't

miss this special evening

with a glass of wine and

stories with Dell'Amico

Jerry Garcia Band at Shorline

Director/Producer Len Dell'Amico

Greatful Dead's "Video Guy" attending

we are also screening Len's new movie

WELCOME TO DOPELAND
Grateful Dead Rain Forest Benefit Press

Conference at the United Nations

from the Vault of Len Dell'Amico

Said to be the last Interview with Senor Garcia.

He talks about his early days in Silicon Valley.

RIP Chris Andrews- Some weeks back I lost a friend and the festival

lost a friend and partner. Chris lived in Silicon Valley and was a

great help to me in navigating the festival to Silicon Valley and was

helping me line up some funding, locations, and general help as a

great partner in this venture. He'll be missed as a friend, the festival

will miss his expertise, and I want to dedicate the festival to him this

year, and we will be working to name one of our awards after him.

More later...
Chris Andrews areas of expertise are emerging technologies, Internet marketing, product launch,
digital media, innovation and invention, intellectual property development and marketing, wireless,
online video, ebooks, digital music/entertainment, and social networking. He has been managing
the digital properties for the Grammy Awards and being Executive Producer of the Grammy
Webcast. He has worked with respected companies such as IBM, HP, and Apple on major
projects, Chris is the author of a book published in 1993 about the birth of digital media. Chris founded Livecast, an early webcasting company that developed a production console for large-
scale live event broadcasting. He has a number of patents for network systems and is in the
process of launching SoundLink, and has been re-elected to the Board of Governors of the
Recording Academy (Grammy Awards).