DIGITAL MEDIA FESTIVAL TOUR
HEADS TO SILICON VALLEY
CENTRAL CALIFORNIA, LAS VEGAS, TEXAS, HOLLYWOOD,
BORDEAUX, FRANCE, GUATEMALA, CENTRAL AMERICA

AND ON THE WORLD WIDE WEB
pour you a cup of java or glass of wine and have a read surfing down the page...
RESEARCH FOR PARTNERS AND CHARACTERS ON THE FESTIVAL TEAM
WHY IT IS MORE THAN TIME TO DO OUR DIGITAL MEDIA FEST IN SILICON VALLEY
Bravo plans 'Silicon Valley' reality TV show with the help of Randi Zuckerberg
NEW YORK — Randi Zuckerberg, the sister of Facebook's founder, is working with Bravo on a TV show about Silicon Valley. Bravo says "Silicon Valley" is a working title for the show, which follows young professionals in real life working to create the next big thing in tech. Going by a short preview on Bravo's website, this involves drinking, driving fast cars and bragging about money.
Kevin Spacey Is Producing a TV Show For E! About Silicon Valley's Digital Gold Rush
Randi Zuckerberg isn't the only enterprising producer trying to bring Startupland to the small screen. Over the weekend, Deadline Hollywood reported that Kevin Spacey will be executive producing a new drama on E! Entertainment Television called "Upstarts" about "Silicon Valley's digital gold rush." Michael De Luca, the Oscar-nominated executive producer behind The Social Network will also be executive producing the show. Considering that film was Patient Zero for startup fever, we expect a similar outbreak from the TV version.
But before area bloggers start wagging their fingers–warning! entrepreneurial life may be more dramatized than it appears–"Upstarts" isn't trying to fan the flames of "whether we're currently in a tech bubble" by calling it a gold rush. Rather, the go-go billion dollar valuations "Upstarts" will be covering are set in the late nineties dotcom bubble. "Fueled by power, money, sex and politics, these three will stop at nothing to earn a spot atop the digital food chain," goes the pitch. Hmm, we sense some subversive tactics a foot. They say the greatest trick the devil ever pulled was to convince the world it was in a bubble by televising the last one.

We are packing up our projectors, stack of DVDs, our characters

and loading in the Digital Wagon and head up to Silicon Valley

to the NEW DIGITAL HOLLYWOOD
YouTube visitors are watching an average of four billion videos per day,

according to a post on the video platform's blog, which represents an

increase of 25% over eight months ago, double the volume in May 2010,

and four times the volume in October 2009.

Meanwhile the volume of video content uploaded has increased to 60

hours per minute, up from 48 hours 8 months ago. Here the growth

curve goes from 10 hours per minute in January 2008 to 20 hours in

May 2009, 24 hours in March 2010, then 35 hours in November 2010...

and on and on!

Ex-Facebook insiders building next wave of Silicon Valley firms
An elite group of Facebook friends, most still in their 20s, have already helped change the world. Now they're working together to do it again.
SAN FRANCISCO — All eyes are on Facebook Inc., which is on the verge of a $100-billion initial public stock offering.

But the people to watch are an elite group of former company insiders. Already loaded, or soon to be, thanks to the looming Wall Street payday, these Facebook pals are furiously building the next generation of Silicon Valley companies.

And they're doing it together.
Facebook co-founder Dustin Moskovitz, the world's youngest billionaire at 27, has teamed with Facebook alumnus Justin Rosenstein on Asana, which makes online software that helps people work together more effectively.

Adam D'Angelo, Facebook's first chief technology officer, is working with Facebook pal Charlie Cheever on Quora, a website whose aim is to connect people to information. Former Facebook executive Matt Cohler is now a venture capitalist bankrolling his old co-workers, including Dave Morin, who runs a mobile social network called Path.

"Very few people get to change the world with their friends. Now we are setting out to do it again," said Kevin Colleran, 31, Facebook's first ad sales guy, who's now an investor handing out money and advice. Whether these Facebook friends, most still in their 20s, can deliver on these youthful ambitions remains to be seen. Silicon Valley is littered with the wreckage of onetime meteors that burned through all their hype and cash.

What's clear is that it pays to have friends like these in Silicon Valley, where it's all about whom you know and whom you work with.
mcall.com/news/nationworld/la-fi-facebook-friends-20120407,0,1285530.story

The "Facebook Mafia" Is On The Rise In Silicon Valley
Ex-Facebook employees are building a whole new generation of social media tools -- complete with fantastic valuations and acquisitions. Today's $1 billion buyout of Instagram is just the beginning.
The Silicon Valley startup scene is like its own social network. Ex PayPal execs became known as as the "PayPal mafia" after they sold the company to eBay and proceeded to help each other fund or launch the next generation of hot Silicon Valley companies, such as Yelp, LinkedIn, YouTube, and Facebook. (Peter Thiel of Founders Fund, was PayPal's co-founder and one of the first investors in Facebook.)
Now the Facebook mafia is on the rise, with these folks as its godfathers. Some of these guys are involved with multiple other startups with other ex-Facebookers.
businessinsider.com/facebook-former-employees-are-funding-the-next-generation-of-startups-2012-4#ixzz1rc4ZwnKA
====================================
New research into the world's top startup hubs shows once again why Silicon Valley remains the global hub of innovation and entrepreneurship.
Startups here raise more money, have a bigger ecosystem to tap into, are more successful, create more jobs and are more likely to be designed to change the world than simply make money.
So says the Startup Genome Project, a research effort begun last year that aims to help make startups more successful.
http://techcrunch.com/2012/04/10/startup-genome-compares-top-startup-hubs/
http://www.bizjournals.com/sanjose/blog/2012/04/heres-why-silicon-valley-is-still.html
===================================
America's Magnet For Innovation, And Investments
Think of the most technologically innovative companies of the past 50 years, such as Intel, Apple, Google, Facebook and Twitter. Each company has a Silicon Valley address — and each one got backing from venture capitalists. Over the past decade, more than 35 percent of the nation's venture capital has gone to Silicon Valley startups.
High-tech and venture capital go hand and hand in the valley where technology and venture capital grew up together. Today, when tech entrepreneurs go looking for money, they could easily end up on University Avenue in downtown Palo Alto, Calif., with its clean brick sidewalks and high-end boutiques.
Among the venture capitalists with an office on University Avenue is Bill Reichert "Within five blocks there are probably between 30 and 40 venture capital firms," he says. "And there are probably also about 30 or 40 different startup companies that have been funded by venture capital firms."
Reichert co-founded Garage Technology Ventures. One of his firm's best investments was the streaming music service Pandora.
http://www.npr.org/2012/04/05/149992521/americas-magnet-for-innovation-and-investments
-----------------------------------
SAN FRANCISCO — All eyes are on Facebook Inc., which is on the verge of a $100-billion initial public stock offering. But the people to watch are an elite group of former company insiders. Already loaded, or soon to be, thanks to the looming Wall Street payday, these Facebook pals are furiously building the next generation of Silicon Valley companies.

And they're doing it together.
mcall.com/news/nationworld/la-fi-facebook-friends-20120407,0,1285530.story
====================================
Interview with Reid Hoffman, LINKIN cofounder on his new book...
great insight stuff for the digital age... THE START UP OF YOU
time.com/time/video/player/0,32068,1463114518001_0,00.html
======================================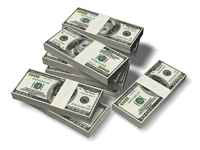 Venture capitalists pumped $28.4 billion into nearly 3,700 deals, according to new numbers from the National Venture Capital Association and PricewaterhouseCoopers. Both numbers were an uptick over 2010, which itself had marked something of a turnaround for the industry after two years of declines. This year will far exceed that with the new IPOs in the make, and the next revolution of online media investments.
"The Facebook IPO will be great for Silicon Valley because it will create hundreds of millionaires who can fund thousands of startups," he added. Word is that over 1,000 millionaires will be created and possibly more than 20 billionaires. omg
===========================================
THIS IS VERY IMPORTANT !!!!!!!!!!!!!!!
VCs are starting to move funds into content, as their investments in tech and platforms have become saturated. In fact, while online video continues to grow in terms of user adoption and popularity, industry revenues have failed to match forecasts and the exits have been fairly rare. Video isn't immune to this reality: location hasn't lived up to the hype and online media in general remains small, especially when benchmarked to the total investment in the sector.
Early on investors shunned content creation models for aggregation and curation, with a focus on scaling and cost minimization; but as marketers demanded quality, credibility and authenticity, then WatchMojo's deep catalogue of 7,000 premium, professionally-produced, evergreen, brand-safe videos has come in greater demand. The videos' popular topics appeal to distributors; their brand-safe nature pleases advertisers; and their quality draws academic and educational publishers that seek new tools for teachers and students alike.
============================
THIS IS WHY WE ARE HEADED NORTH TO SILICON VALLEY...
MY PLAN IS TO TAKE INDEPENDENT "HOLLYWOOD"...JUST MOVE THE INDEPENDENT PEOPLE
THAT WE HAVE MET AND THAT ARE IN THE FILM FESTIVAL INDEPENDENT WORLD TO THE
GEEKS AND MONEY BOYS...AND SHOW IT TO THE WORLD VIA STREAMING.
"If 10 years ago, everyone wanted to make it big in real life, today, there is competition to stay ahead in the digital world. The highs and lows of real life and the achievements after efforts of days and years are now sufficed by immediate appreciations or 'Likes' online. Remember that snap of yours on Facebook, which got hundreds of 'Likes' and comments? It was the talk of town for few days after all... and that tweet of yours that got retweeted like crazy on Twitter! The small little 'virtual' achievements are now defining our everyday happiness."
Deepika Bhardwaj, journalist in India
=======================================
Media & Entertainment Venture Capital Industry: VCs look to the leading companies
The US Media and Entertainment Venture Capital industry is set to gain ground over the next five years, with industry revenue is expected to jump 8.5% per year to $1.4 billion by 2016, according to latest report from IBISWorld, the nation's largest publisher of industry research. More initial public offerings (IPO) will take place over the same period, prompting many industry players to pour more money into early stage companies. Heightened stock market activity will pave the way for more investment in the market, increasing the amount of funds available for industry players to invest and the management fees earned from doing so. Following the wave of interest in new media during the past five years, more new firms will start up, providing new ways to consume media and entertainment. For this reason, industry research firm IBISWorld has added a report on the Media and Entertainment Venture Capital industry to its growing Alternative Financing report collection.
According to IBISWorld analyst, Justin Molavi, the shift from traditional media to digital media has created immense opportunities for new companies as they seek to capture demand from consumers. "Consumers are increasingly using the internet and mobile devices to interact with media and share content with friends," says Molavi. As such, many companies have entered the space, vying for the industry's investment dollars. Additionally, many new companies have been able to monetize their businesses at earlier stages, due to the existence of mobile payment platforms and internet advertising. This trend has lessened the risk of initial investment by industry firms because these companies already have some revenue on the books.
The next five years are set to be brighter for the industry and benefit major companies including, Sequoia Capital and Accel Partners. Stock market value growth will lead to higher company valuations, prompting many industry players to invest more in new media companies. More IPOs will also take place and push industry revenue higher as more companies hit the public marketplace. Higher investor confidence will also result in heightened fund values, making more money available for investments over the next five years. Media and entertainment Industry will continue to be hot space with new companies vying for consumer attention and developing innovative platforms to consume media. As a result of these trends, industry revenue is expected to increase 8.5% per year to $1.4 billion in the five years to 2016
http://www.prweb.com/releases/2011/12/prweb9032602.htm
====================================

Industry Analysis & Industry Trends
Tuning in
A shift in the way media is consumed has triggered increased interest in providing funding for ventures in the media and entertainment space. Consumers have broadly shifted away from engaging in traditional media (television, newspapers and radio) to digital entertainment (online, mobile and social media), changing the way new media companies conduct business. With this shift, venture-capital companies have dedicated more funds to new media ventures as many consumers switch over to the digital media sector and engage in more digital content. As these trends continue and the economy recovers, the industry is forecast to improve substantially in the coming years.... purchase to report for $1,000.00
The Media and Entertainment Venture Capital industry is in the mature stage of its life cycle as evidence by its well-established service and lack of significant technological change. Industry value-added (IVA) is expected to gain 2.9% per year in the 10 years to 2016, while US GDP is anticipated to grow 1.8% per year. Media and entertainment venture-capital (VC) services have existed for some time, although the types of companies that they have invested in have changed significantly. The shift in consumer preferences from traditional media to digital media has boosted VC investment in this space, with firms seeking to capture consumer interest and find possible IPO candidates. Des...
http://www.ibisworld.com/industry/media-entertainment-venture-capital.html?&partnerid=prweb
===================================
"If we are all going to be hanging out anyway, why not be productive and change the world? It's a whole lot better than sitting around and saying, 'Remember that time at Facebook?' We're all way too young for that." SAID BY A EARLY FACEBOOK partner...
===================================

jack myres digital media report:
VC funds are being redirected away from tech and toward content.
I report on this trend in this week's Video Media Business Report. Technology-based venture opportunities in the
media and advertising space have been largely played out. Bottom line, venture capital funds will be shifting from
technology to content, context, commerce and research. View below.
googleventures.com

working on this big time!!!!
===================================
THIS SHOWS ME HOW IMPORTANT CONTENT IS...PHOTOS...USER GENERATED PHOTOS...
NEW MEDIA IS THE ORDER OF THE DAY...ALL THE AWAY TO PEOPLE SHARING THEIR
PHOTOS...NOW MILLIONS OF NEW PHOTOGRAPHERS HAVE GONE BEYOND AMATEUR...
Facebook snaps up Instagram app for $1 billion
Facebook has just finished a deal to acquire mobile photo sharing app Instagram for approximately $1 billion in cash and stock. Instagram will remain an independently branded standalone app that's separate from Facebook, but the services will increase their ties to each other. The transaction should go through this quarter pending some standard closing procedures
Last year, documents for a standalone Facebook mobile photo sharing app were attained by TechCrunch. Now it seems Facebook would rather buy Instagram which comes with a built-in community of photographers and photo lovers, while simultaneously squashing a threat to its dominance in photo sharing.
At 27 million registered users on iOS alone, Instagram was increasingly positioning itself as a social network in its own right — not just a photo-sharing app. And it was clear that some users were doing more of the daily sharing actvities on Instagram rather than Facebook's all-in-one mobile apps, which had to be cluttered with nearly every feature of the desktop site.
With the Instagram for Android launch last week, Instagram was going to get to 50 million registered users in a heartbeat after racking up more than 1 million in the first 24 hours. And with that kind of momentum, Facebook felt like it had to move — fast. After all, photo sharing and tagging are arguably what *made* Facebook.
======================================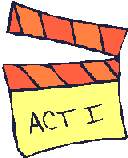 A central theme is technology and the digital edge of technology as it relates to the entertainment
business, digital media and new media in the music, film and television worlds, with a theme FROM
FILM TO THE DIGITAL AGE..with the screening of some great films from the black and white and
silent era blended with the newest in Digital Age Media.
The Digital Media Festival set for Silicon Valley and in Mountain View, CA, is excited to bring some
new Digital Media and New Media elements to the format of a old timey "film festival"...
The event will be a mixture of diverse people in entertainment, technology, venture capitol firms, angel
investors, filmmakers, creators, programmers, actors, independent talent, producers, writers, digital
entrepreneurs, musicians, directors, press, and characters...TECHNOLOGY, FILM AND MUSIC
ENTERTAINMENT, THE INTERNET, MULTIPLATFORM DELIVERY, SOCIAL MEDIA will be presented
in panel discussions, in interviews, LAP Discussion Circles led by Max Gail, keynotes, and interviews.
There will be a number of panels, where usually a moderator and four to six folks will be there from
different disciplines discussing the subject that the panel is assigned to discuss. These tech sessions
will last one hour presenting different perspectives during these information sharing analysis and
looking inside the digital paradigm shift and look for creative solutions to the new multimedia aspects
of the film business as it evolves into new and digital media.

TO TRAVEL DEEPER INTO THE PSYCHOLOGY OF THE DIGITAL AGE...
I GO TO MARSHAL McLUHAN
http://en.wikipedia.org/wiki/The_medium_is_the_message
The phrase was introduced in his most widely known book, Understanding Media: The Extensions of Man, published in 1964.[1] McLuhan proposes that a medium itself, not the content it carries, should be the focus of study. He said that a medium affects the society in which it plays a role not only by the content delivered over the medium, but also by the characteristics of the medium itself.
McLuhan frequently punned on the word "message" changing it to "mass age", "mess age", and "massage"; a later book, The Medium is the Massage was originally to be titled The Medium is the Message, but McLuhan preferred the new title which is said to have been a printing error.
McLuhan understood "medium" in a broad sense. He identified the light bulb as a clear demonstration of the concept of "the medium is the message". A light bulb does not have content in the way that a newspaper has articles or a television has programs, yet it is a medium that has a social effect; that is, a light bulb enables people to create spaces during nighttime that would otherwise be enveloped by darkness. He describes the light bulb as a medium without any content. McLuhan states that "a light bulb creates an environment by its mere presence."
Likewise, the message of a newscast about a heinous crime may be less about the individual news story itself — the content — and more about the change in public attitude towards crime that the newscast engenders by the fact that such crimes are in effect being brought into the home to watch over dinner.[3]
Hence in Understanding Media, McLuhan describes the "content" of a medium as a juicy piece of meat carried by the burglar to distract the watchdog of the mind.[4] This means that people tend to focus on the obvious, which is the content, to provide us valuable information, but in the process, we largely miss the structural changes in our affairs that are introduced subtly, or over long periods of time.[3] As society's values, norms and ways of doing things change because of the technology, it is then we realize the social implications of the medium. These range from cultural or religious issues and historical precedents, through interplay with existing conditions, to the secondary or tertiary effects in a cascade of interactions[3] that we are not aware of.
==============================================
Online Film Viewing in U.S. to Top Discs in 2012, IHS Says
Online movie viewing in the U.S. will exceed digital video disc and Blu-ray use for the first time this year, according to researcher IHS Screen Digest. Legal online viewings of films will more than double to 3.4 billion this year from 1.4 billion in 2011, IHS said today in a statement. Physical viewings of DVDs and Blu-ray discs will shrink to 2.4 billion from 2.6 billion, according to the forecast.
Unlimited-streaming subscription plans, including those offered by Netflix Inc and online retailer Amazon.com Prime service, accounted for 94 percent of all paid online movie consumption in the U.S. last year, Englewood, Colorado-based IHS said. Streamed movies have been replacing video discs, much as streamed music is overtaking compact audio discs.
"We are looking at the beginning of the end of the age of movies on physical media like DVD and Blu-ray," Dan Cryan, IHS senior principal analyst, said in the statement. "But the transition is likely to take time: almost nine years after the launch of the iTunes Store, CDs are still a vital part of the music business." bloomberg.com March 2012

MORE DIGITAL NEWS BELOW